If you're wondering where to stop as you make your way through the Ha Giang loop, Du Gia should definitely be on your list. The small Northern Vietnam village lies alongside a river and is surrounded by beautiful, lush hills, making it quite an idyllic location. Not only this, but Du Gia also features numerous accommodation options and a refreshing handful of restaurants and cafes to satiate your cravings while you're off the beaten path in Ha Giang.
Want to know what to do when you arrive in Du Gia during your Ha Giang trip? Look no further. Here's our guide on things to do, where to stay, and where to eat in Du Gia.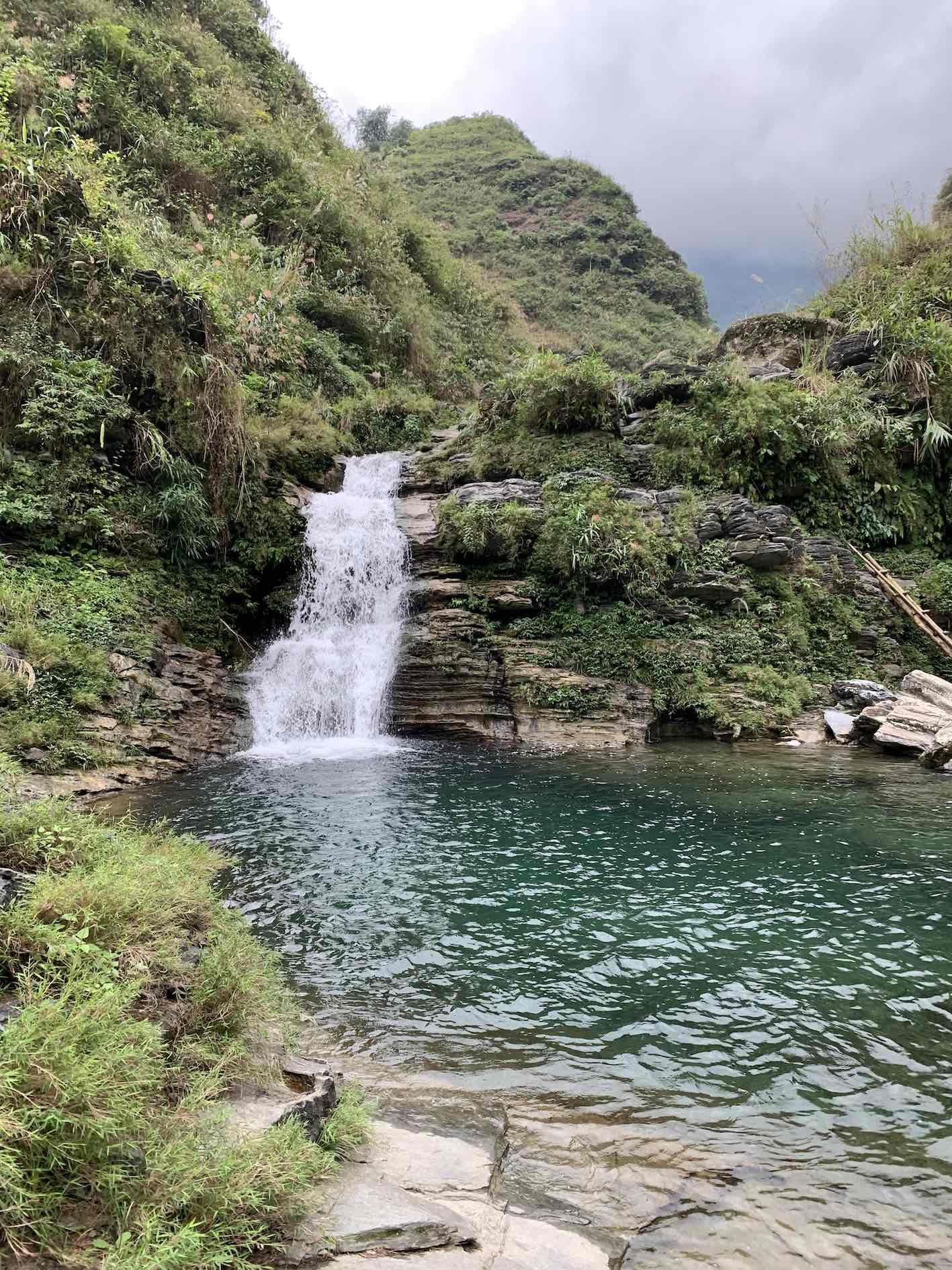 What to do in Du Gia
Visit the Du Gia Waterfall: Looking for a place to cool off and swim or just enjoy the views? Check out Du Gia Waterfall. It's only 5km from the main town. The road there can be a bit rough (welcome to rural Vietnam, right?!) but it's worthwhile.
Explore the surrounding area: Instead of simply spending the night in Du Gia then moving onward, spend some time in the day exploring the gorgeous nature in the area. There are tons of rice fields, rolling hills, and traditional wooden houses to look at and photograph. 
Stay in a rural homestay: There are plenty of accommodation options in Du Gia since it's such a popular stopping point for those traveling through Ha Giang province. Eat homemade, local food with the host family and fellow travelers and laugh over some "happy water" (local rice wine). Check out the list of where to stay in Du Gia below for top picks.
Where to stay in Du Gia
Accommodation in Du Gia is typically homestays inside traditional wooden stilt houses. For a small village, there is an abundance of homestays and hostels in Du Gia. Traveler top picks include Du Gia Cheers Homestay, Du Gia Homestay, Du Gia Garden Homestay, and Du Gia Waterfall Homestay,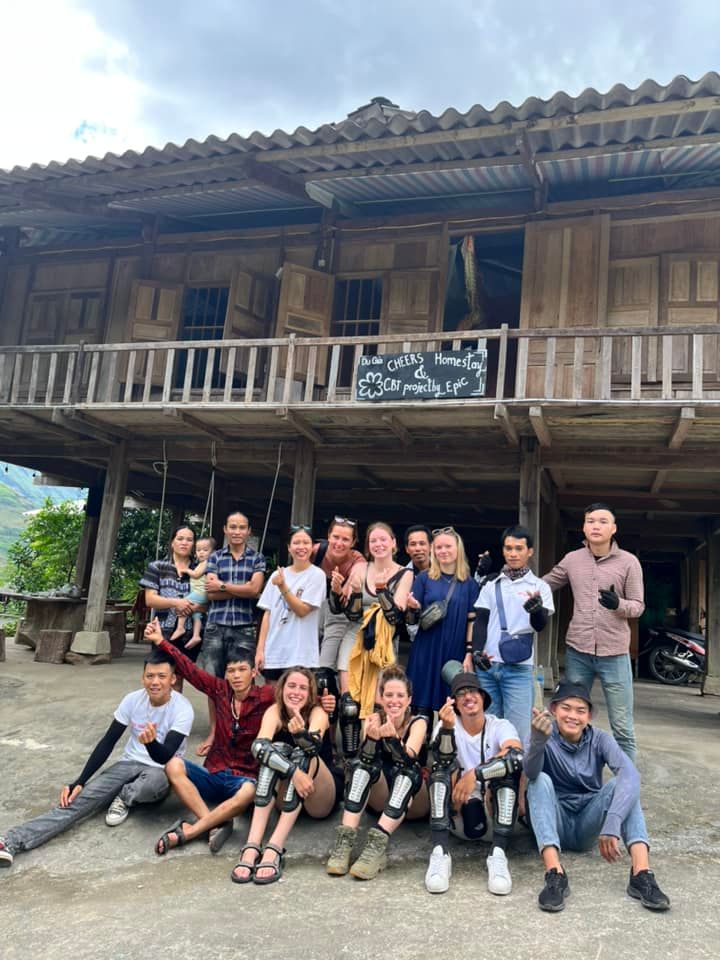 Where to eat and drink in Du Gia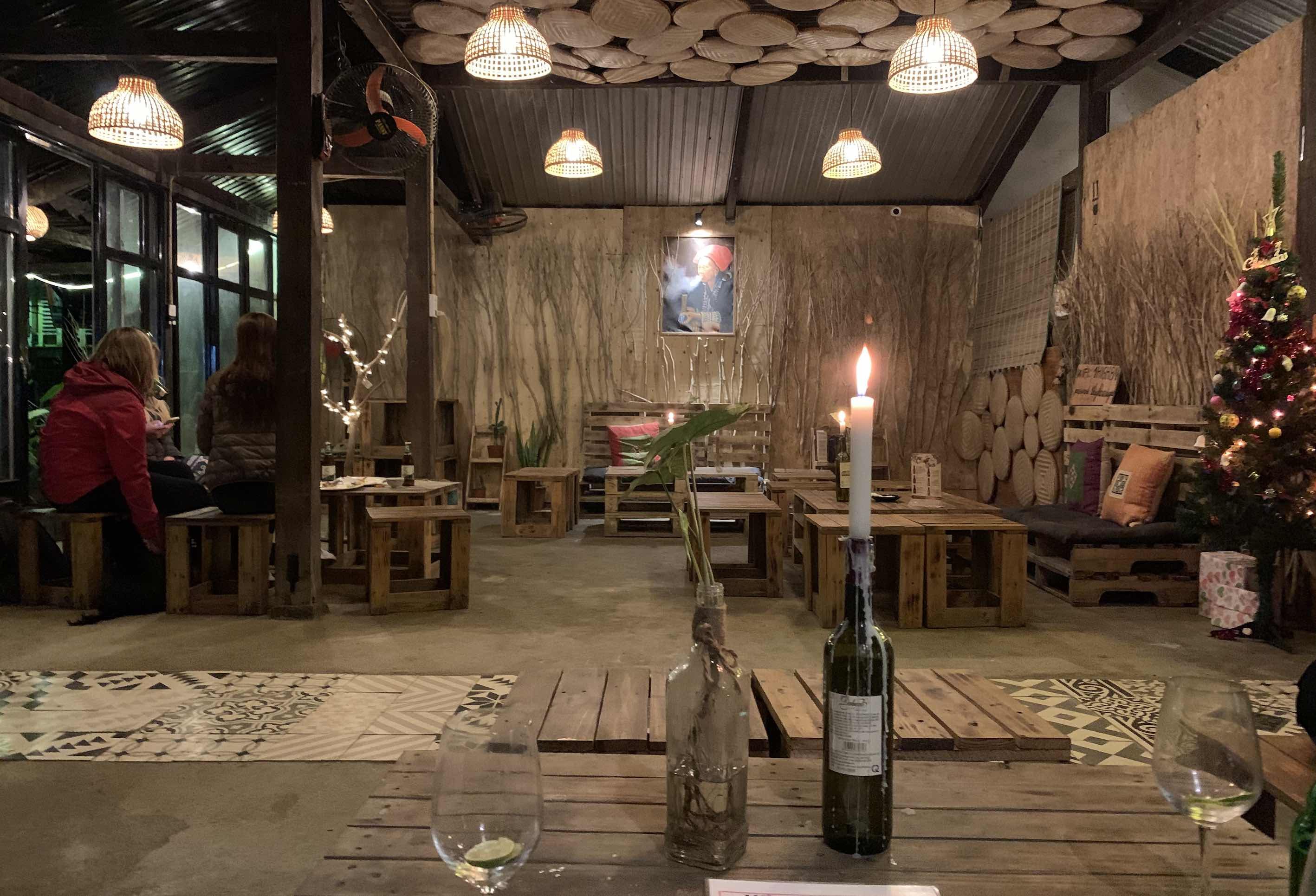 1HIGH BAR: A Du Gia favorite, 1HIGHBAR hits on all the notes that make a spot cool: western and Vietnamese food favorites, delicious cocktails, a cozy & funky atmosphere, and nice staff who speak great English. After a long day of exploring nature, treat yourself to a few drinks with friends here. Easy to find location right in town.
Nguyen Quoc Restaurant and Coffee: This top-rated, no-frills restaurant serves up typical North Vietnamese dishes at an affordable price. 
Queen Bee Homestay: This homestay, located in the main street in town, also features a full menu of Vietnamese dishes. 
Ready to plan your Ha Giang adventure? Book a 3-Day Ha Giang Loop Tour with an easy rider from $119 today.