Travelling in Ha Giang is not just all about passes. You may hear about the famous Ban Gioc Waterfall but never know any waterfalls in Ha Giang Loop before. They are all believed as a metaphor represented as local beauty in immense mountains. In this article, we'd like to show you some spectacular waterfalls that you might not expect to miss!
1. THE NUMBER 6 WATERFALL
One of the most picturesque waterfalls in Ha Giang Loop is The Number 6 Waterfall. It is located in Ha Thanh Village and 6 km away from the 0 km landmark. It captivates many visitors thanks to its dreamy beauty as silk gently lies down on rocky mountains. Unlike other natural waterfalls at high altitude, this waterfall flows gracefully through lots of large freestones as if a vile of fog when the surf touches the edge of the stream below. This waterfall is also an ideal place that attracts various wanderlusts to go for sightseeing and lovers who want romantic wedding shots. You can discover the No 6 Waterfall and Thon Tha Village nearby before the departure to the big loop.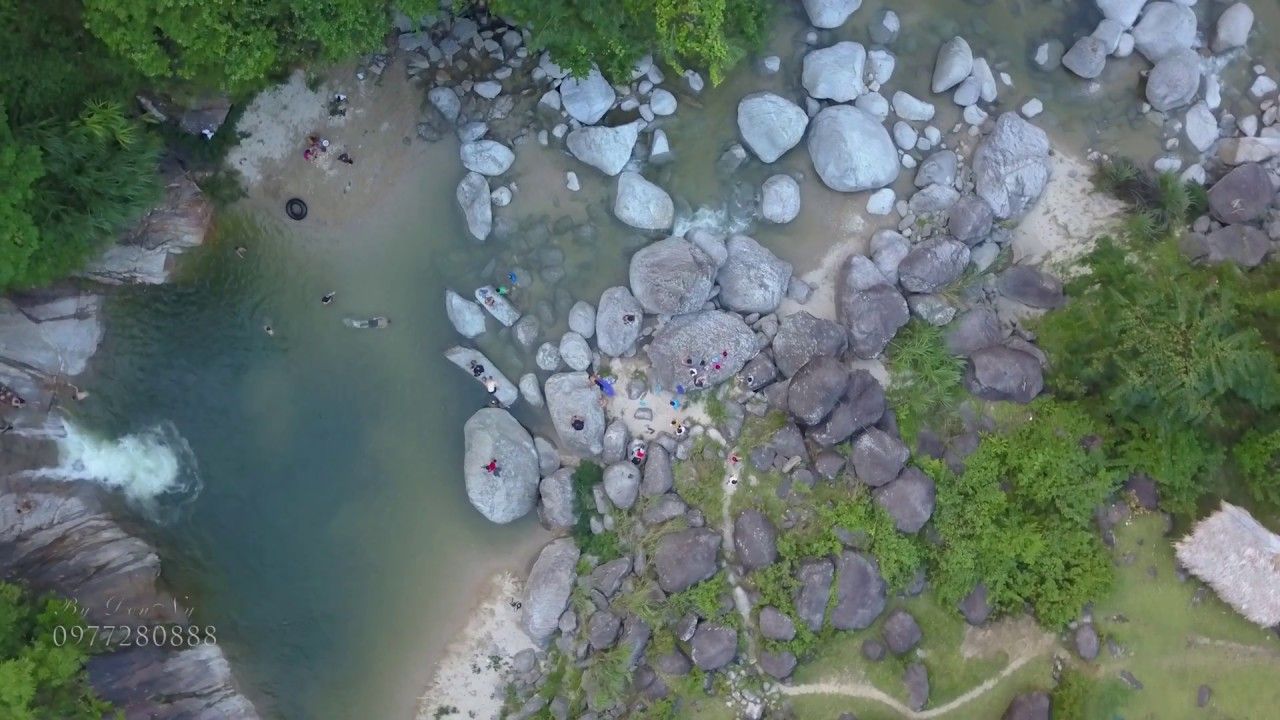 2. TIEN WATERFALL AKA TANG TINH WATERFALL
Tien Waterfall is truly an amazing tourist area in Nam Dan Commune, Xin Man district of Ha Giang City. Located in the primaeval forest of Deo Gio (Wind Pass), Tien Waterfall is so beautiful and associated with a myth of endless love between the son of Mountain God and a beautiful local girl. The story goes that the Water God will send water to wash away her whole village after she discovered his secret. The only way to save this punishment was she had to marry the son of Mountain God. Unfortunately, she can't love him because the son of Mountain God is just a snake. So she decided to serve herself in the lake as pleading guilty to god. The name Tang Tinh of the waterfall is derived from that since the waterfall has two streams symbolised for them.
You will reach Tien Waterfall after 17 km driving from Coc Pai town of centre Xin Man. Not so many people know that you need to stick to a dense forest to find the way. Here is the point marked on the map that you can follow.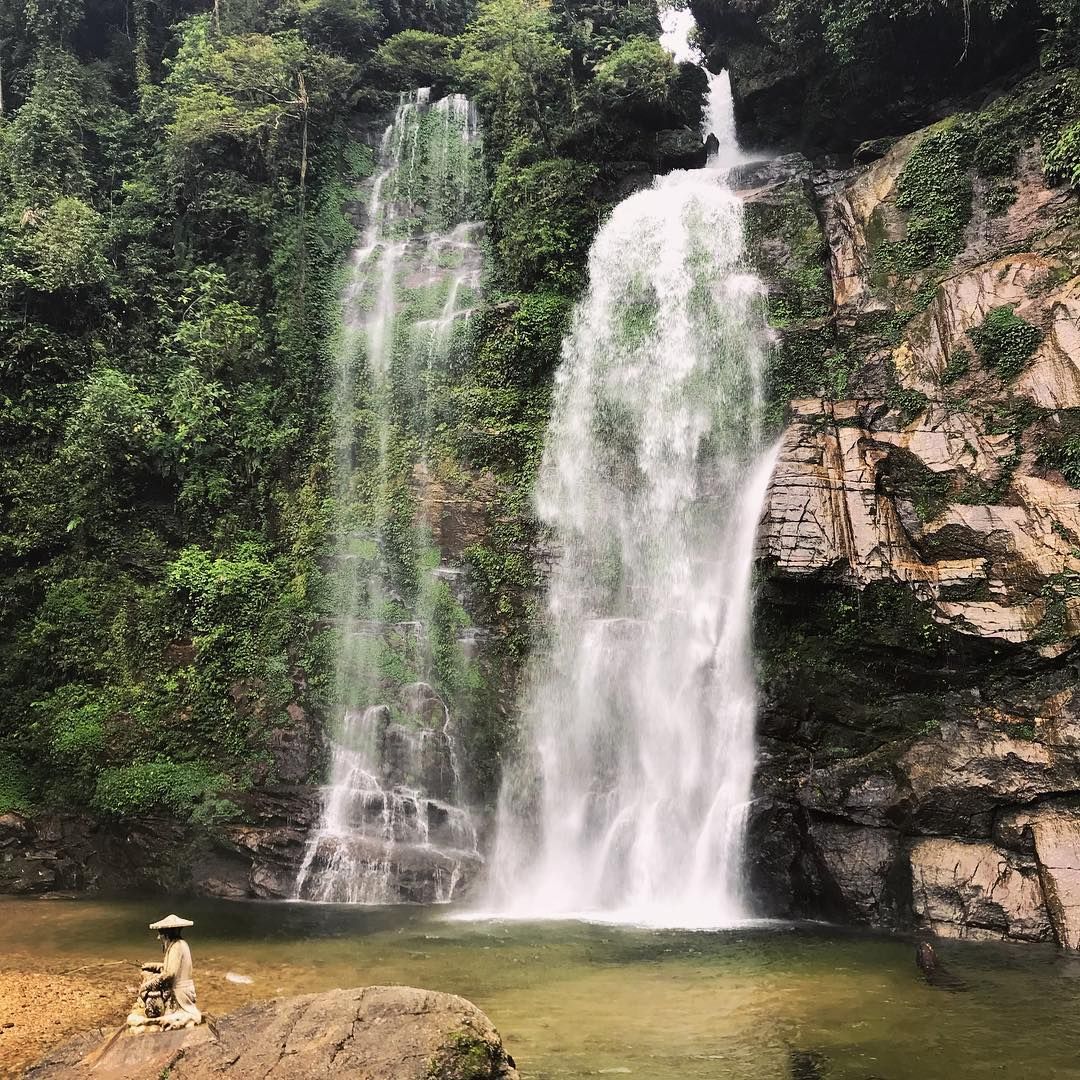 3. DU GIA WATERFALL
Save the last for the best, Du Gia Waterfall is an amazing waterfall in Ha Giang. I bet that not so many people know where Du Gia is and they may ignore this part. Du Gia is a commune in Yen Minh district that you can follow on this map. Currently, there's no direct bus to get there following 2 routes and each has its own interesting. The blue route goes to National Highway 34 towards Bac Me – Cao Bang. This road is extremely rugged, especially from QL34 to Du Gia DT176.  As for the other brown road which is nearly 40 km further, you will pass by many beautiful and peaceful valleys.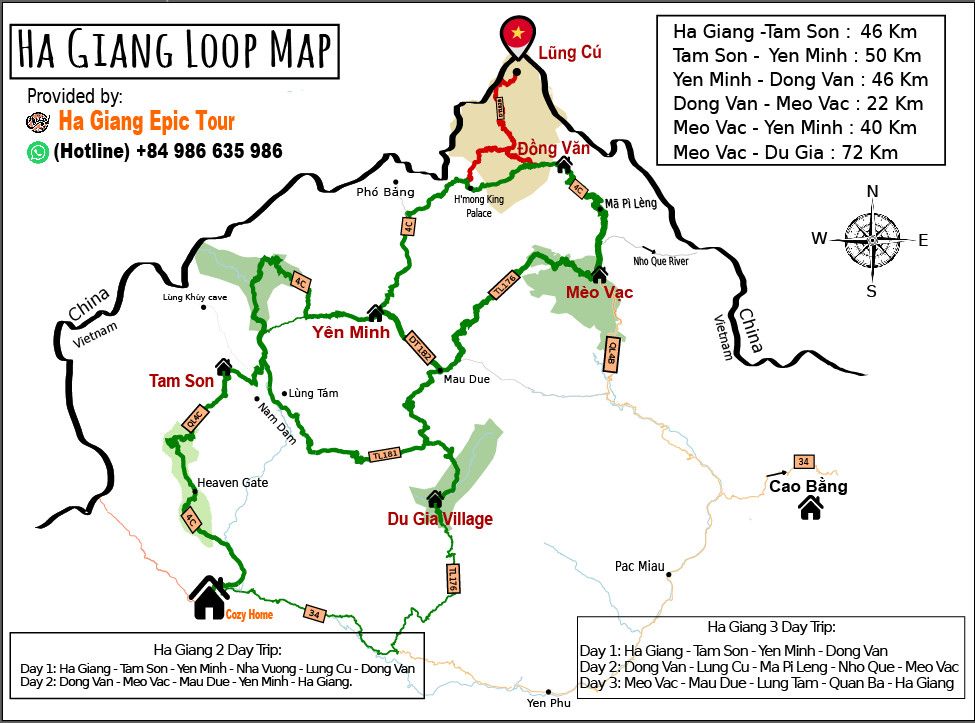 Back to square one, the Du Gia Waterfall is 5 km away from Du Gia Town, deep down in the village. Local people usually catch stream fish or swim around the waterfall. You can go by motorbike there but later join for a walk to get deeper. Asking the local for more details is still a better option, I daresay. It is also a chill spot to look around with gorgeous natural scenery. If you can't figure things out, our tour guide will help you out!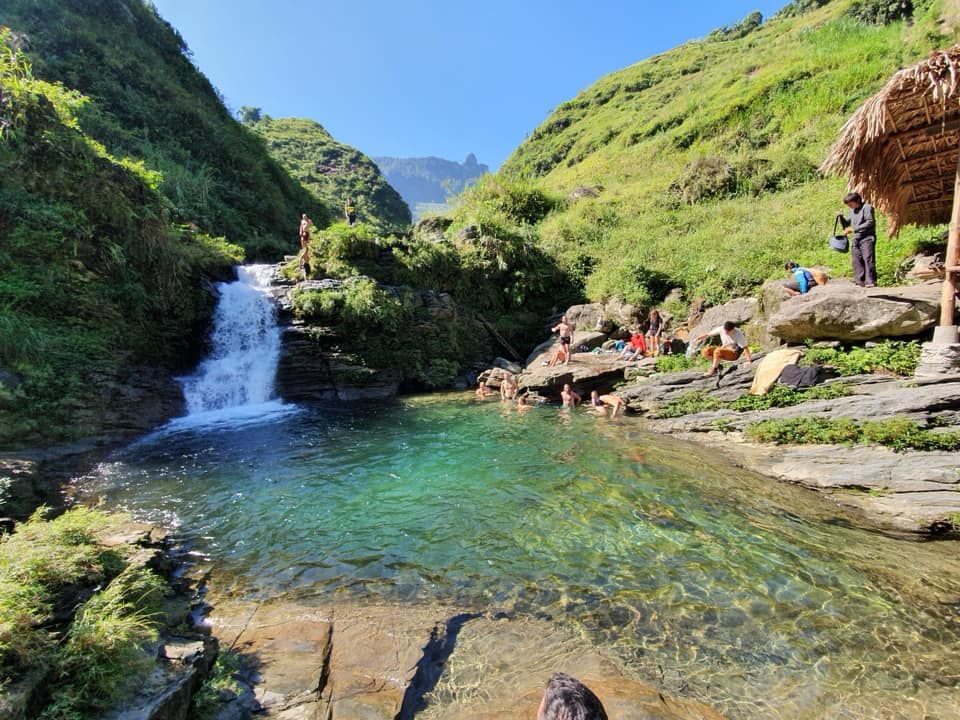 Though there are still many waterfalls unexplored in Ha Giang, we'll update very soon.