It is hard to see a place as beautiful in the whole year as Ha Giang. At the beginning of the year with the pink and white colors of apricot flowers, in the middle of the year is the water season, the end of the year is the fragile beauty of the circuit triangle flowers over all over the stone plateau …
     1. Spring in Ha Giang – Festival Season
At the beginning of the year, people have a chance to rest for the New Year. There are many festivals held. This is also the best time for those who like to explore the culture of ethnic people here. The festivities at the beginning of the year you can participate in such as the festival, the Lantern Festival, the horse ….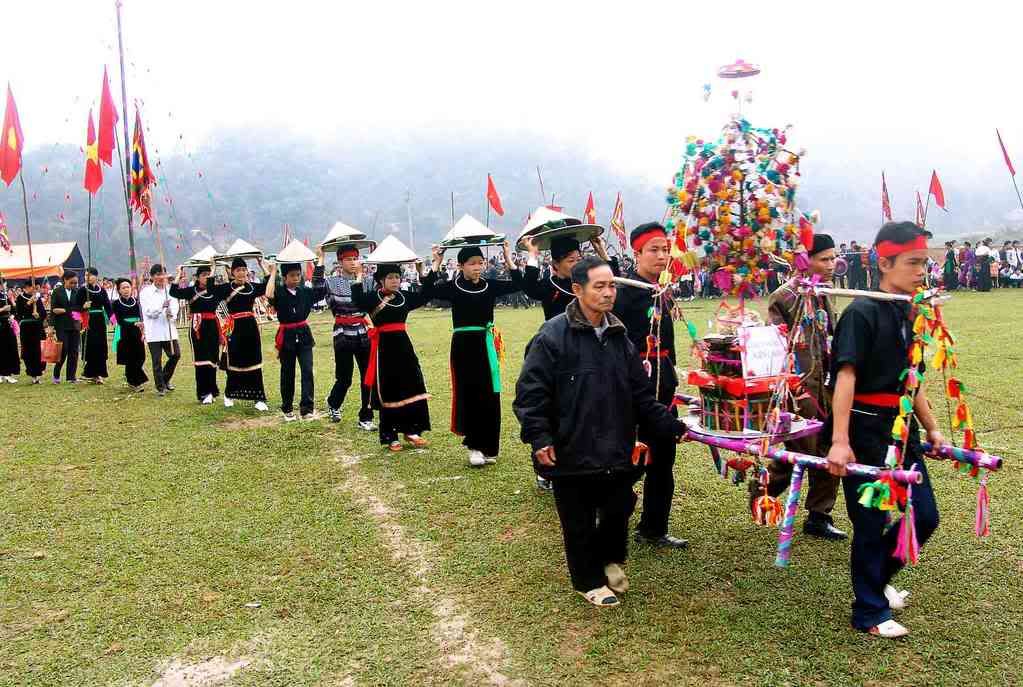 2. March – Apricot and Plum Blossom Season
March is the time when the apricot flowers are full of pink color, the sharp colors of the apricot blossom. It would be great if you had a short trip to Ha Giang with your family or loved one at this time
      3. April – Khau Vai love market
April is the time of the Khau Vai love market, the special love market only Ha Giang has and still the pristine features of the love market have been going on for hundreds of years. Love market only takes place 1 day, in the day when men and women from all over the market come to meet the old people to confide, chat, even overnight can be together. All activities on this day are forgiven. The next day anyone went back to his house and continued his life with his current spouse.
     4. May and June – Water Season
By May, June is the time for people to start preparing for the new harvest. At this time, Ha Giang was really charming with the winding terraces with all the colors reflected from the surrounding nature on beautiful flooded fields. Terraces are like wearing a natural colorful jacket.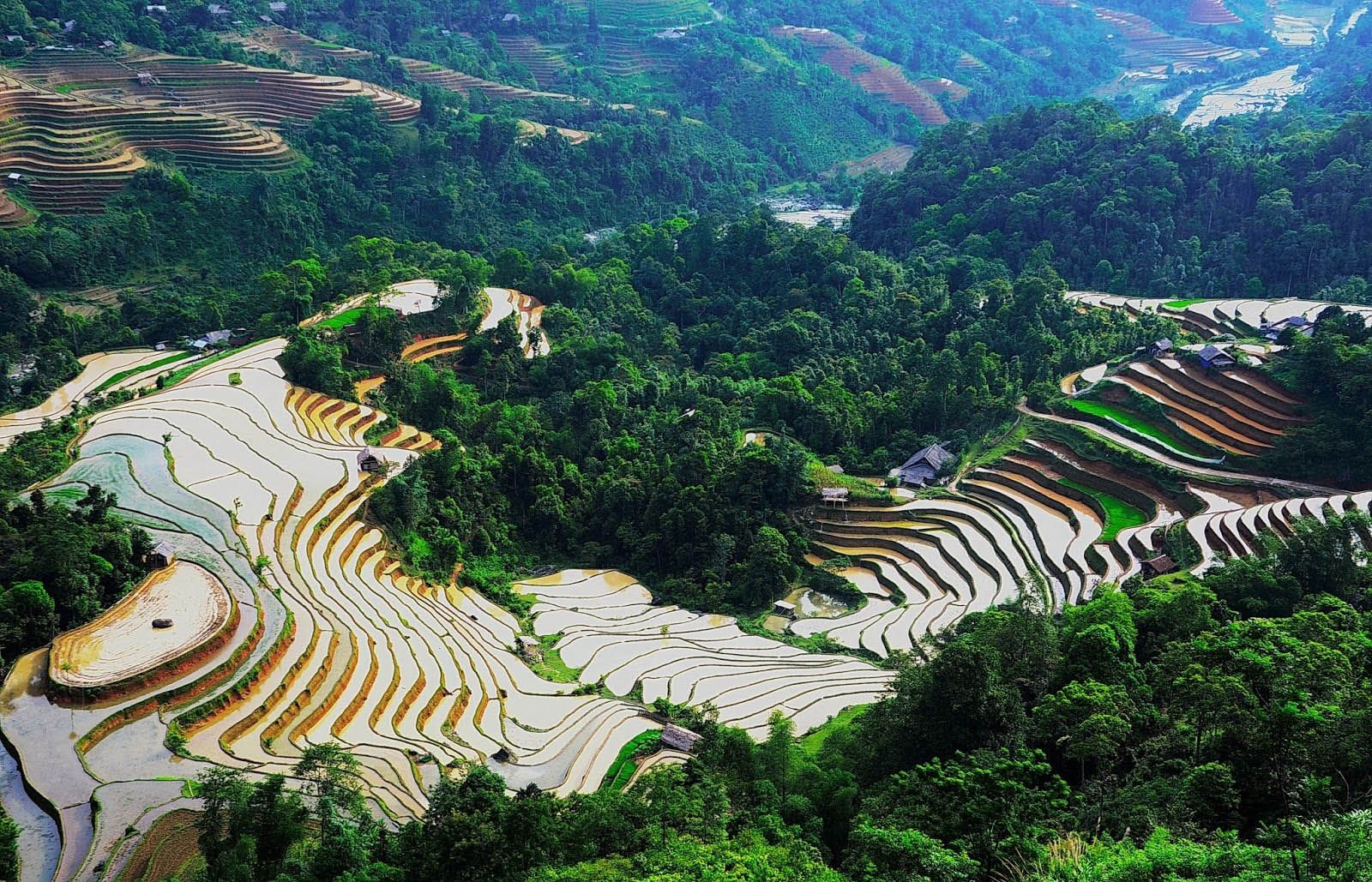 5. August and September – Harvest
You will regret not coming to Hoang Su Phi at this time. The whole North West during this time was covered in gold all over the earth with terraced fields, because of Hoang Su Phi Ha Giang was the most beautiful terraced field in Vietnam. Standing on a high level enjoying the large space with fragrant ripe fragrant rice, fresh air of the mountain forest … is the best thing to come to this stone plateau.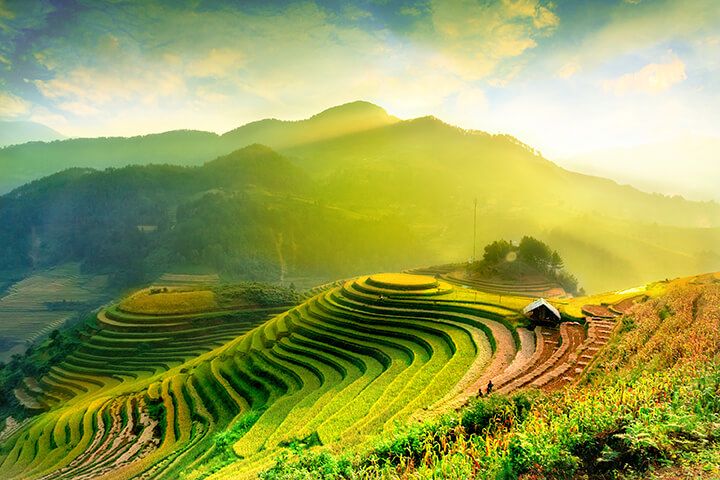 6. October and November – Circuit Triangle Flower Season
At the end of October and early November, it was the time when the triangular flower blooms were the most beautiful and beautiful in the season with purple roses spreading everywhere, mixed with the cold air waiting for this place. Also at the same time with the triangular circuit is also the season of chrysanthemum blooming orange on the mountain roads of Ha Giang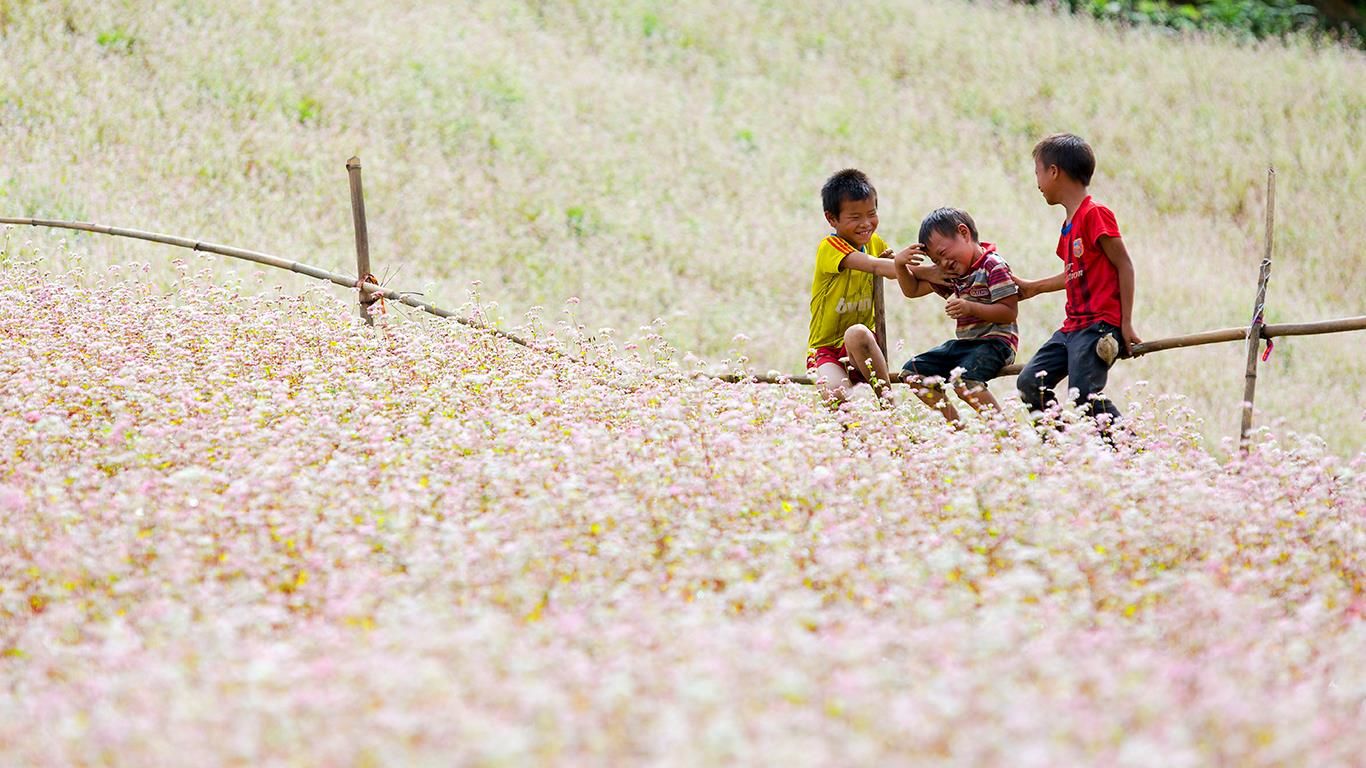 7. December – Reform Flower Season
After the vein triangle is the time to give the yellow cabbage blooming. December is also the early winter season, the air is cold, the misty mist is far away and blended with golden wealth, majestic rocky mountains and small traditional houses for rocky plateau 1 The scenery is hard to forget