While on the Ha Giang Loop, the intricately patterned skirts and other garments traditionally adorned by H'mong and other hill tribe women will astound you. You may wonder how H'Mong clothing is made, or where to buy hill tribe accessories.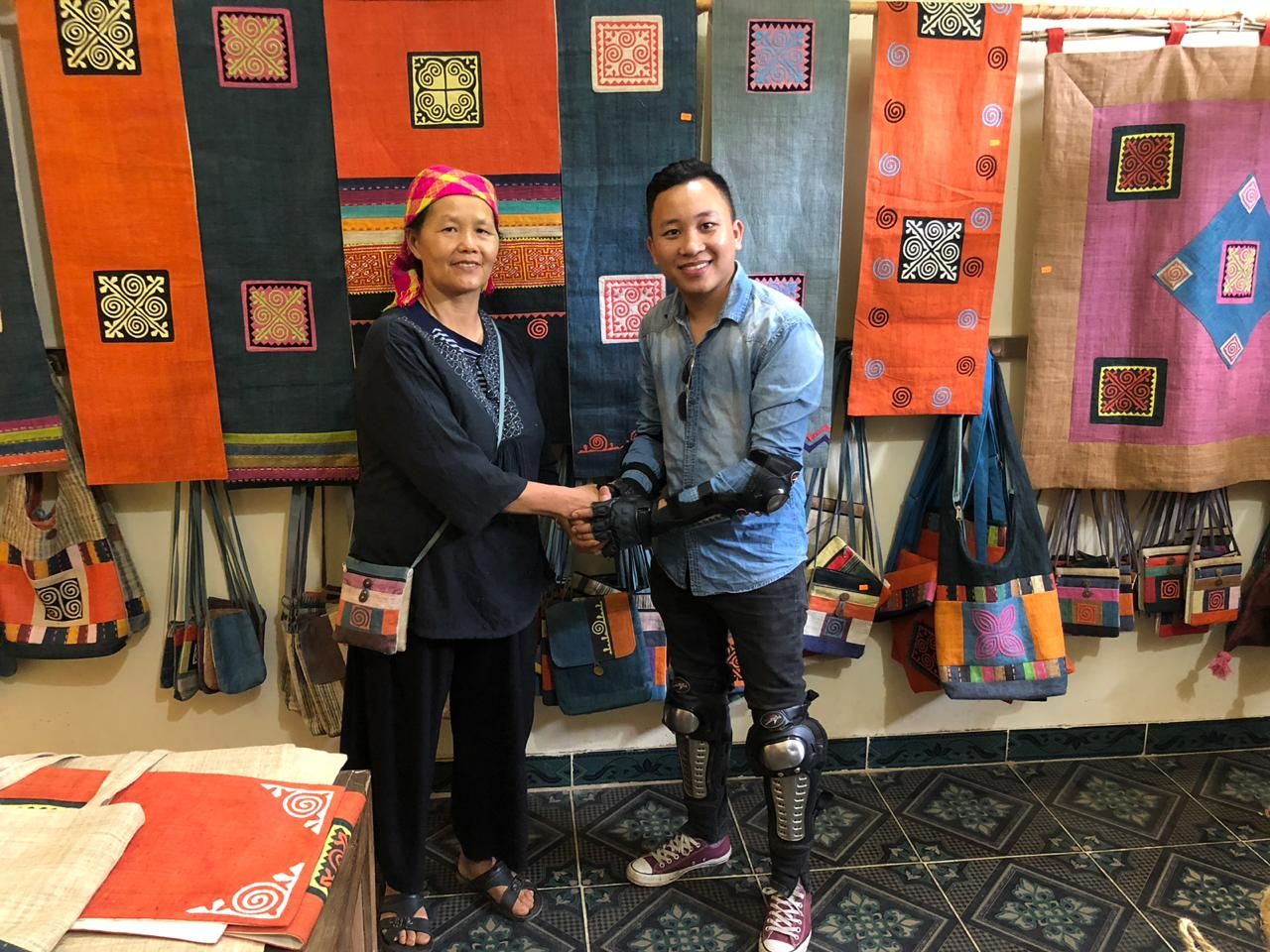 If you'd like to learn more about the H'Mong woven textiles or even purchase some yourself, stop in Lung Tam Village along your Ha Giang Loop tour. On Ha Giang Epic Tour, we stop in Lung Tam Village to experience firsthand traditional H'Mong tribe linen and hemp weaving in Lung Tam village – an absolute must while motorbiking the Ha Giang Loop.
Located among the foothills of Ha Giang province, Lung Tam village is home of the H'Mong ethnic minority tribe, long known for cultivating hemp textiles into the gorgeous traditional attire that adorns the H'Mong women. The H'Mong garments have intricate, unique patterns and colorful embroidery.
History of H'Mong Embroidery
H'Mong embroidery has extraordinary cultural and historical significance amongst the H'Mong tribe. Young girls learn from their mothers and grandmothers how to weave the traditional tribal garments.
Historically, these skills served as a means for H'Mong women to attract a desirable partner in marriage. The women will sew beautiful clothing for their future husband and family. Mothers historically pass on their delicately made skirts to their daughters as dowry as well. Further, when the daughter passes away, these same skirts are typically the ones worn at her burial.
While the designs may be admired on a superficial level for their intricate beauty, each design carries a lot of symbolism. You can learn more about some of the common symbols here.
H'Mong Embroidery At Lung Tam Village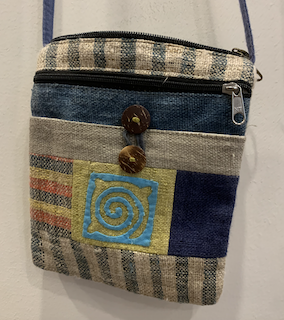 Ha Giang Epic Tour stops in Lung Tam Village towards the end of the tour. Here, you'll watch the intricate traditional weaving process. Then, pop into the adorable local shop located in Lung Tam. Here you can purchase one-of-a-kind hemp handbags, clothing, scarves and more to take home with you. This is a great way to not only purchase a souvenir but also to directly support the H'Mong people of Lung Tam Province and help keep their intricate embroidery process alive for generations to come.
Ready to book your 3-Day Ha Giang Epic Tour? Book now!