Overlooked from Ma Pi Leng Pass, Nho Que River is so wild but charismatic and poetic. What a breathtaking attraction that you cannot miss when you visit Ha Giang! Have ever heard about the origin of this river? Today, we would like to share you a very fascinating story about Nho Que River.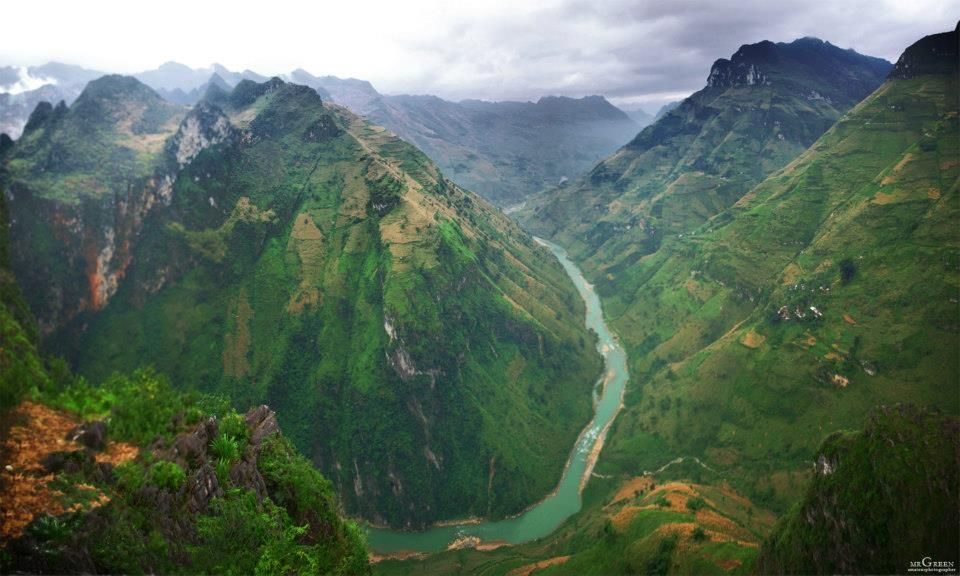 Once upon the time, there was a whole big mountain in Ha Giang Loop that blocked the river effort from spreading life to the barren land on the other side, where was completely arid. The River God was trying to negotiate with the Mountain God to asked him to move aside. However, The Mountain God pretended to be deaf and stayed still for years. Knowing that story, the King of Heaven ordered the Thunder God to settle the situation. One day, the sky was scattered with deafening thunderbolts. The Thunder God swung down his sword to the mountain. Suddenly, there was an explosion that trembled the mountain and separated it into two. The stream of water rushed around the valley and turned things 'alive' as the hope of life kept going since then. Now becomes the charming Nho Que River, cutting through Ma Pi Leng while the other side is Sam Pun.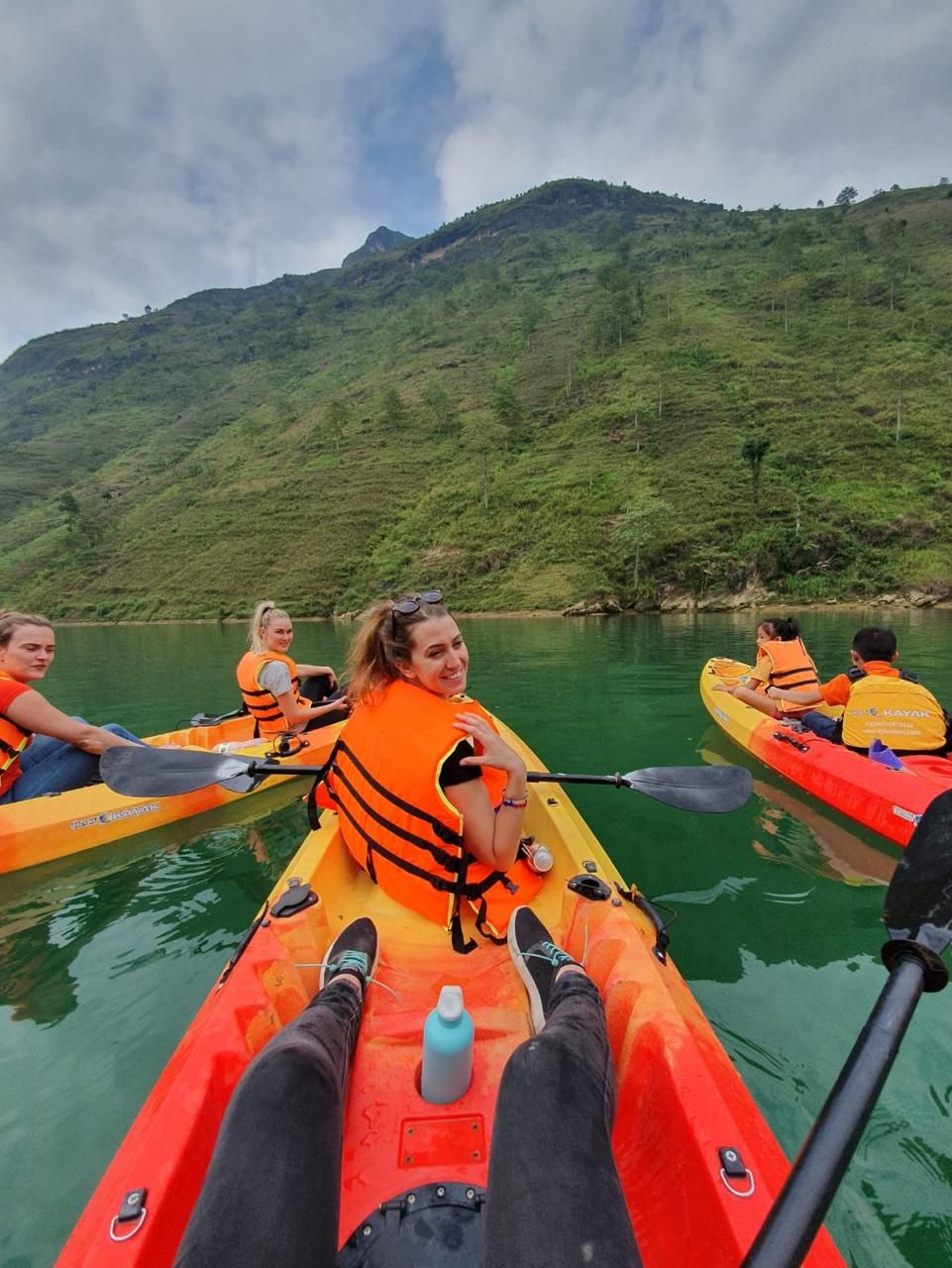 Nho Que River flows from Nghiem Son Mountain, China through Ha Giang, Viet Nam and Cao Bang province of Vietnam with a length of 192 km. It starts in the area of Seo Lung Village to Tu San Canyon and runs along with Ma Pi Leng to Meo Vac, then pouring as a tributary of Gam River. The catchment of the river is approximately 6052 km². So Nho Que brings a major contribution to local life by supplying plentiful water to agricultural and hydroelectric activities in dry seasons. This is also a captivating spot along the mountainside for tourists these days. Trekking down Tu San Canyon, the deepest point of the river might challenge us a bit as we are supposed to have good breath control. Yet, we will have something in return. The best experience is to try on kayaking or motorboat on the river and admire the majestic of nature hidden in cloud and sunshine.