Join us for our Epic Ha Giang Loop Motorbike Tour
Come be apart of an ever lasting beautiful journey with the greatest team you could meet. It will be the most unforgettable 2 nights and 3 days of your time here in Vietnam. You'll explore the vastness of beauty within rural vietnam areas and everlasting mountainscapes.. Eat and Sleep in the most authentic homestay in Ha Giang, while listening to the lush sounds of the waterfall near by. In the evening we like to dance/ drink and sing some karaoke. This will certainly be the best choice you have made so far on your travels. The experience is considered to be the best through South East Asia. You will go back home with plenty of stories and pictures to show your family and friends. So don't miss out on a lifetime opportunity and book with us.
Tour duration: 2 Nights – 3 Days
Departure:Every Day at 7:00 Pm from Vietnam Cheers Hostel
Address: 28 Nguyễn Siêu, Hàng Buồm, Hoàn Kiếm, Hà Nội
Round trip: Hanoi – Ha Giang Loop – Hanoi
Transport:Sleeper bus & Motorbike with Local easy rider
DAY 1: Ha Giang city – Yen Minh town -dong van
( Highlight on Ha Giang loop tour: Heaven Gate -Bac Sum Pass-Tham Ma Pass- H'mong King Palace- )
We begin day 1 of the 3 day epic tour through Ha Giang. At 8:30am here you will get the chance to meet your guide and rider. The road leads you to Bac Sum Pass, up to Heaven Gate, this is some breathtaking views and tranquility. A perfect start to any morning. You will definitely experience rural Vietnam, you will see beautiful surrounding areas which include the twin mountains and the little town of Tam Son.we will then all gather for a very delicious lunch in Yen Minh Town, here we will take a short break and drive towards Dong Van, the area you pass through Chin Khoanh Pass. throughout this journey you'll see endless amounts of nature and Vietnam's beautiful surroundings. Dong Van KarstPlateau is a major geoheritage sight in Vietnam. The landscape is composed of unlimited rice fields, thousands of limestone rocks and breath-taking views. It also gives you the chance to experience the life of hill-tribe villages where local people work on the land this is a great opportunity to really get to know the locals and engage with their everyday life. From there we will visit Hmong King's Palace, a home of Vuong's family in Sa Phin. later that afternoon we will arrive in Dong Van here we will enjoy a local Vietnamese dinner and live music, karaoke after a long day of mind blowing landscape views. Sit back and relax. Tomorrow we do even more.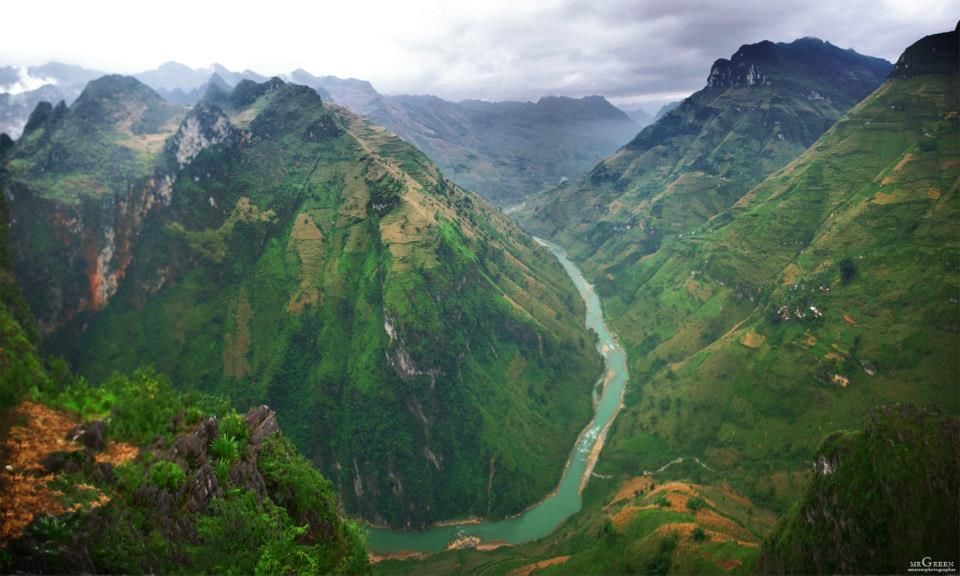 DAY 2: Dong Van town-ma pi leng pass- Nho Que river- du gia local village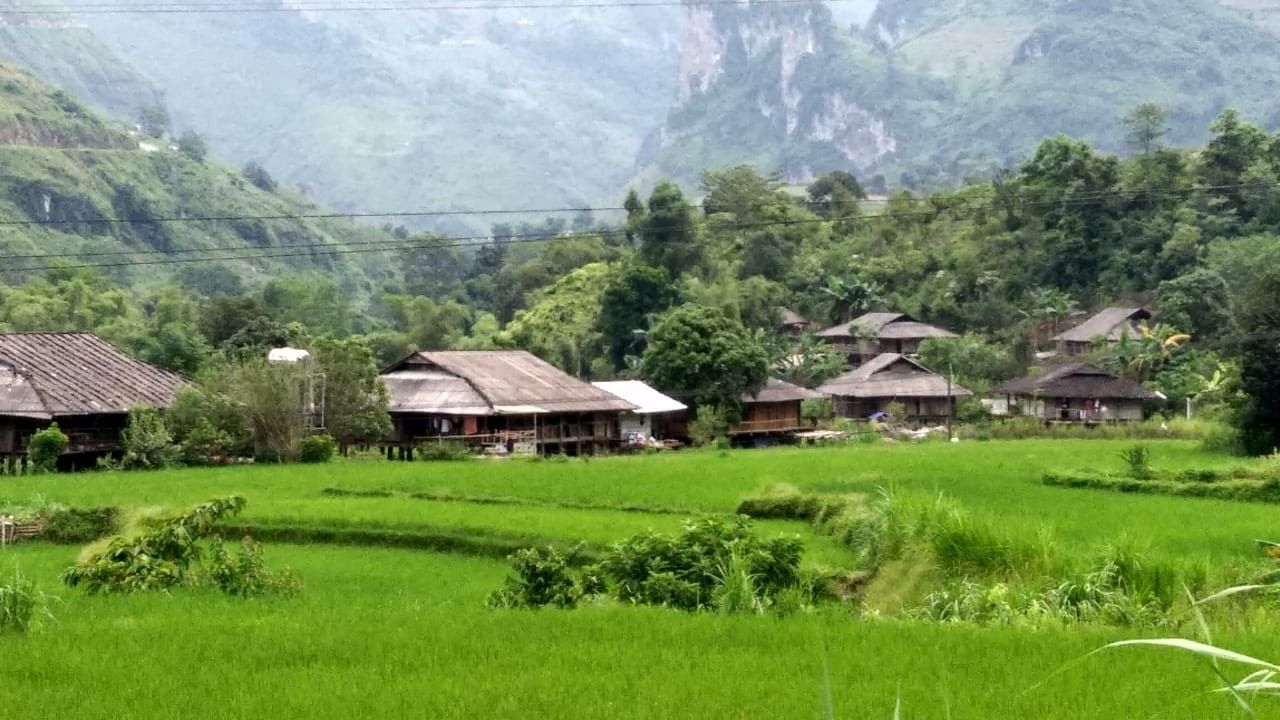 Once we have all enjoyed our morning breakfast we leave Dong Van Town to enter what will be the best highlight of the journey, the Ma Pi Leng Pass.It is well known for breath-taking views, often referred to as the "king" of the passes in Vietnam with its highest point at an altitude of 2,000 meters. Kayaking on Nho Que river will bea memory you'll never forget. We will trek through Sky Path taking in its surroundings and to have a closer look at the whole valley and its astonishing views with the Nho Que river. Once you are at the top, it is without a doubt one of the most awe inspiring moments of the journey. Then we continue to drive through the villages of Meo Vac, Mau Due and Lung Ho, where lunch will be served, here we can sit, relax and enjoy what surrounds us. In the afternoon, we pass through the epic mountainous to Du Gia rural homestay here you'll be located right in the centre of green rice fields. Which is peaceful/ quiet and perfect after a day of driving. Then you'll have a beautifully made dinner with the locals and and drink " Happy Water " so put your hand up , say 1…2…3 Zooo Cheers. And prepare for day 3 of the epic tour.
DAY 3: du gia-Lung Tam Village -ha giang-hanoi
( Highlight on Ha Giang Loop tour : Good morning nature – Swimming on waterfall-  Lung Tam village)
Day 3 of the adventure begins with breakfast, and a swim around Du Gia waterfall, in the afternoon we head to Ha Giang city. And begin to explore the many places such as  Lung Tam – This village is occupied by Hmong ethnic minorities, who are skillful  in traditional textile products, here you will learn how to create and weave material. We then travel to Quan Ba town and have a look at the most beautiful Nui Doi mountain. We continue are journey by crossing the Sky Gate, and travel by Bac Sum Pass and go back to Ha Giang late afternoon, then at 4:30 PM a Comfort Limousine bus will take you back to Hanoi Oldquarter. You will arrive back at 11:30pm, we also provide one free night stay at Cheers Hostel.