After learning about Ha Giang in Vietnam, including its remarkable natural beauty, epic mountain passes and unique ethnic tribe culture, you're surely eager to explore the Ha Giang Loop with Ha Giang Epic Tours. But you may be wondering, when is the best time to visit Ha Giang?
The answer? It's depends! Ha Giang is beautiful all year round, but the weather and natural scenery changes according to the season. Since Ha Giang is located in northern Vietnam, it has two distinct seasons – rainy and dry. However, the weather can vary depending on the month as well as altitude, since much of the Ha Giang Loop is along mountainous terrain. 
In this guide, you will learn about what it's like throughout the year in Ha Giang province. This way, you can decide for yourself the best month to do the Ha Giang Loop, and be fully prepared to embark upon your Ha Giang journey, no matter what time of year it is!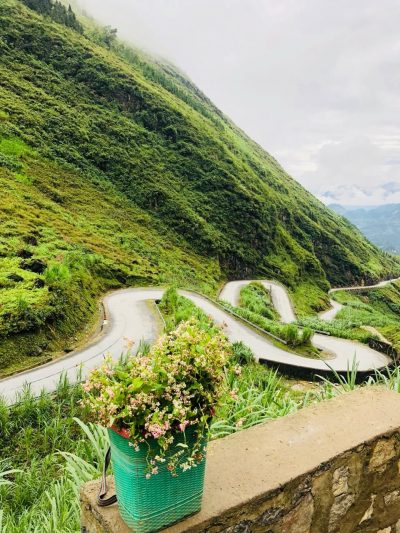 January to March: Ha Giang Welcomes Spring, Flowers Bloom
As early as January, colorful flowers begin to bloom all around Ha Giang province. These flowers include peach flowers, plum flowers and yellow flowers. The springtime flowers dot the rugged terrain and bring a special beauty to the already remarkable landscape. In February, there is a big influx of visitors in Ha Giang who wish to witness the new spring blooms for themselves. 
January to March is considered the dry season in Northern Vietnam. As such, there will be little rainfall and plenty of sunshine to enjoy along the mountains. This makes for gorgeous scenery as well as a much safer ride! March is especially pleasant, typically with the clearest skies and a pleasant temperature for trekking, about 19°C on average. However, in January and February, it can get quite cool with an average temperature of 17°C and 18°C, respectively. This is especially chilly while on a motorbike, so be sure to pack your warm clothes to keep you nice and toasty.
Tet, or Vietnamese Lunar New Year, occurs sometime between January and February. If you happen to travel during this period you will witness the local celebrations and customs of the biggest Vietnamese holiday of the year!
April and May: Warmer, Yet Pleasant, Weather
The month of April is considered to have some of the most pleasant weather in Ha Giang. Temperatures in the region often reach 24°C in the daytime. April also has typically clear and blue skies with little rainfall as it's the tail end of the dry season.This is a lovely time to enjoy Ha Giang and it is also less crowded than many other months.
May: Warm with some rain and Irrigation Season
In May, farmers begin irrigating their rice fields, creating beautiful mirrors of water throughout on the rice field cliffs of Ha Giang. This makes way for rice to grow. Temperatures rise up to 29°C in the daytime in May. This marks the beginning of the rainy season in Ha Giang, so come prepared for potential rain showers, but it will be a lovely respite from the heat of the day.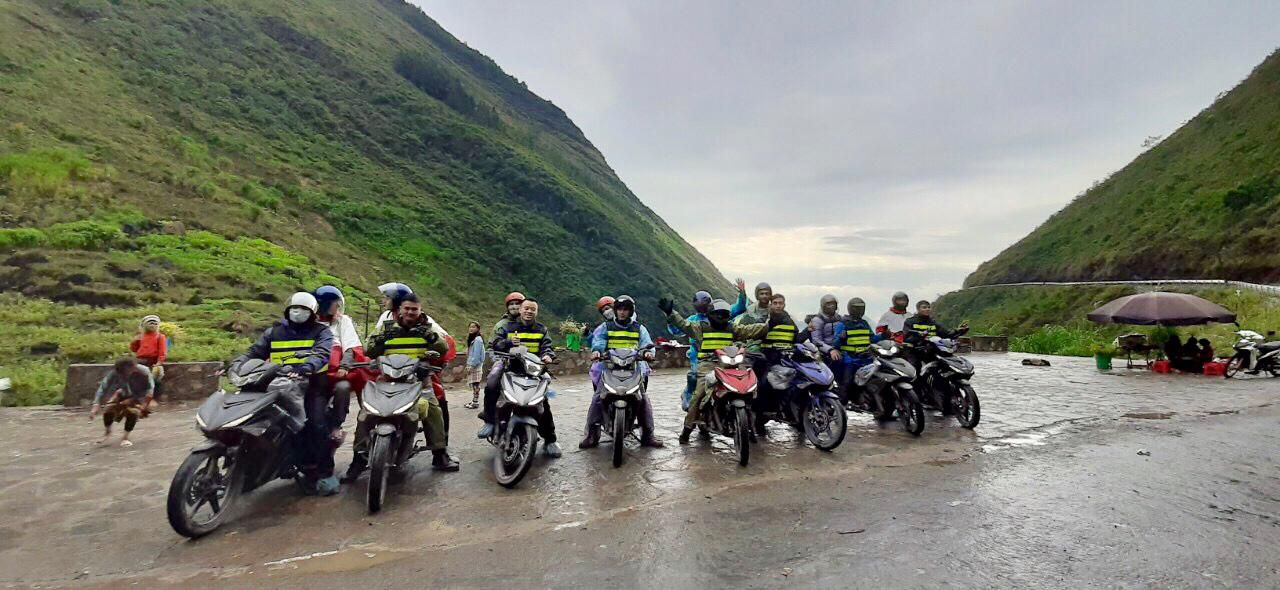 June to August: Peak heat and rain
The summer months in Ha Giang are quite similar to that of the rest of North Vietnam. Temperatures average about 30°C and there is heavier rainfall throughout the season. Thunderstorms can be common during these months, and they are quite stickier than the rest of the year, making the terrain slippery. 
Be sure to drink plenty of water and wear light clothing between June to August, as the heat can get quite intense. However, the breeze while on the motorbike can be quite refreshing.
September to October: Gorgeous Golden Rice Fields
Sometime between the end of September to early October marks the ripening of the rice. This creates a stunningly colorful landscape with beautiful golden yellow rice terraces all around Ha Giang!
The temperatures begin to drop slightly, with an average of 28°C in September and 27°C in October. You can expect some rainfall during these months, but it will be less than during the hot, humid summer.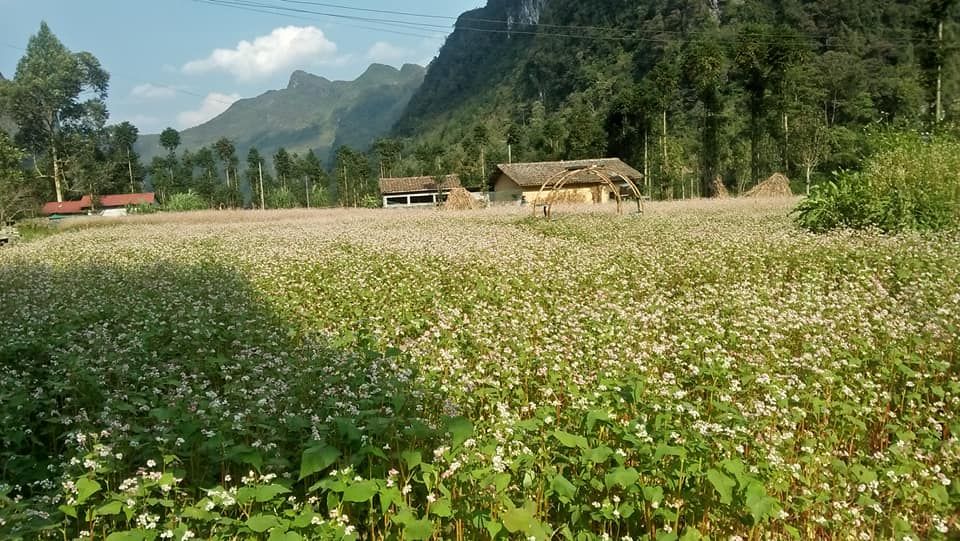 November: Pleasant temperatures, lower rainfall, buckwheat flowers
In November, buckwheat flower season begins. These tiny pink and violet flowers cover Ha Giang's mountainous terrain. This is a splendid photo opportunity and a great time of year for flower lovers to visit Ha Giang. 
Further, the weather in November is arguably some of the most pleasant weather all year with low rainfall and mild temperatures. The average temperature is 24°C in Ha Giang City, but remember that you will be at a high elevation along the loop. As such, temperatures can get quite chilly — as low as 10°C in the evening!
December: Pleasantly Dry and Cool
In December, you can expect a cool, dry climate with temperatures averaging 19°C in Ha Giang city, but as low as 15°C along the loop in the day and 5-10°C in the evening. Skies will be mostly clear, so you can enjoy the sun throughout your trip along the Ha Giang Loop. Since it does get chilly, packing warm clothes is ideal. You may even witness snow at this time of year, particularly in Meo Vac District.