As you make your way along the Ha Giang Loop, you'll notice women in unique, colorful garments working the land. Indeed, one of the most fascinating aspects of traveling through the Ha Giang Loop is getting the opportunity to see and meet different ethnic minority tribal people who live amongst the stunning Northern Vietnam landscape. One such tribe living in Ha Giang is the H'Mong tribe. The H'Mong people are a subset of the Miao ethnicity originating in southern China.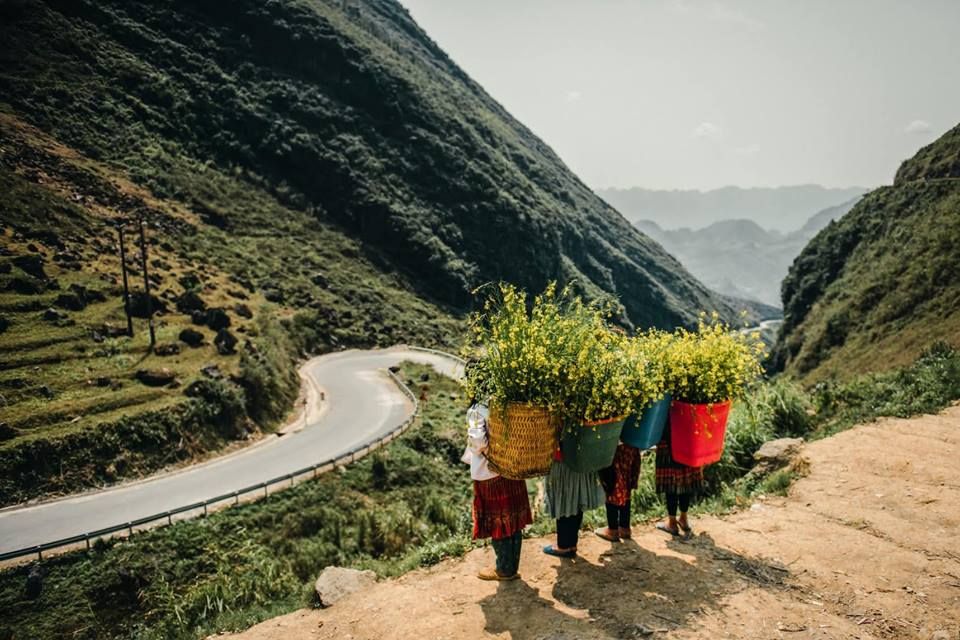 In order to better understand the H'Mong people, here is a brief history of the H'Mong tribe in Vietnam and beyond.
History of H'Mong Tribe
There are over 1mil H'Mong people living in Vietnam today, primarily in the Northernmost mountain regions such as Ha Giang, Lao Cai and Sapa. Significant populations of H'mong also reside in Laos and Southern China. The H'Mong people are thought to have originated in the Yellow River region of China. 
During the 18th century, H'Mong people survived by growing crops such as wheat, barley, rice and corn amongst the mountainside till the land became infertile. Once the land was no longer fertile, the H'Mong uprooted their lives to a new region and started over again. Their frequent movement as a semi-nomadic tribe made them an easy target for persecution and marginalization. This effectively pushed the H'Mong people out of China and southward to the bordering Southeast Asian countries of Laos, Thailand, Myanmar and Vietnam. 
H'Mong Tribe Today: Tribal Textiles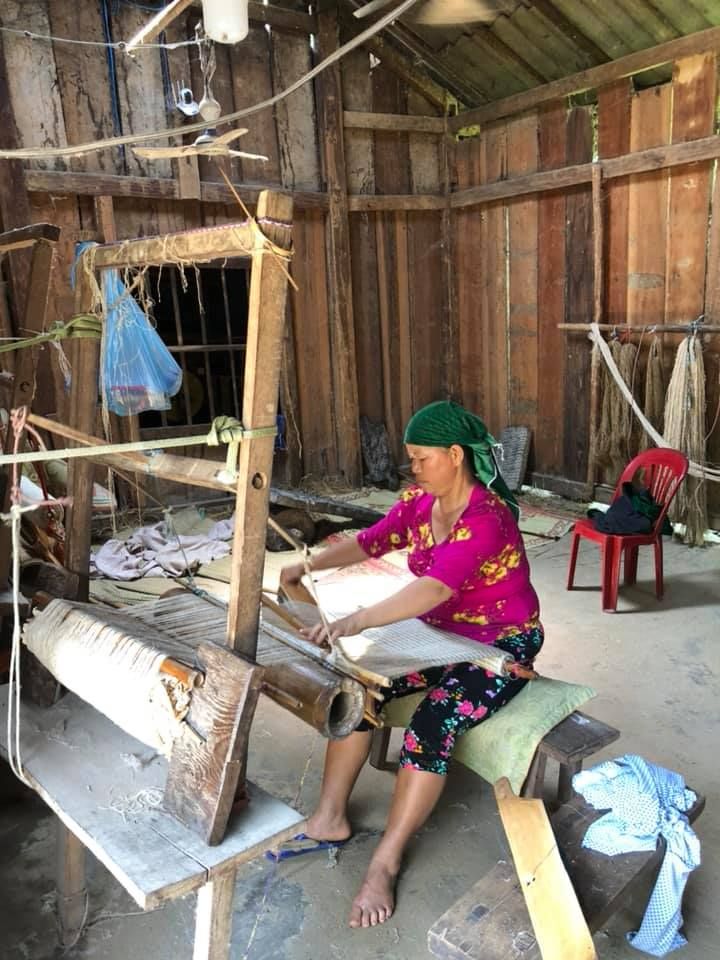 By the end of the 20th century, a lack of remaining uninhabited land and local government laws forced H'Mong people to find permanent land to cultivate crops and form communities on. These are the Hmong villages you see in places such as Ha Giang today. As more and more tourists visit these beautiful regions the H'Mong people reside in, part of their economy has shifted from agriculture to tourism. For example, crafting colorful textiles and jewelry and opening up homestays for fascinated tourists.
The women of the H'Mong group are generally very skilled at garment and textile weaving. This can be seen while driving along the Ha Giang Loop. For example, one popular stop in Ha Giang is Lung Tam village, a H'Mong village famous for its hemp goods. Here, you can watch H'Mong women weave textiles. You can also purchase creations such as hemp bags, scarves, and clothing. You can learn all about Lung Tam Village here.
Within the H'Mong group, there are a number of different subsets of H'Mong tribal people which can often be distinguished by their clothing. The Black H'Mong, for example, wear dark indigo-dyed clothing including an embroidered jacket, sash, apron and leg wraps. The Flower H'Mong wear brightly colored embroidered garments with beaded fringe. The White H'Mong typically utilize reverse applique, and Green H'Mong with batik. 
Hopefully, this guide has given you a better idea of the history and everyday lives of the H'Mong group. Ready to see the Ha Giang Loop for yourself? Book our expertly crafted, 3-day Ha Giang Epic Tour!